Sacred Spirit of the Andes
SINCE THE TIME OF THE INCAS, COCALEROS HAVE BRAVED THE HIGH ALTITUDES OF THE ANDES TO HARVEST THE UNIQUE BOTANICALS THAT PLAY SUCH A PIVOTAL ROLE IN ANDEAN CULTURE.
Living in harmony with their environment, the cocaleros are known as the 'Birdmen of Bolivia'. They use ziplines to descend from steep mountaintops, taking their crop to the markets below.
The ancient prophecy of the Eagle & Condor is one that is shared by many indigenous people of the Americas. One of its tenets is to call for our modern world to reconnect with nature in order to preserve the balance of life on Earth.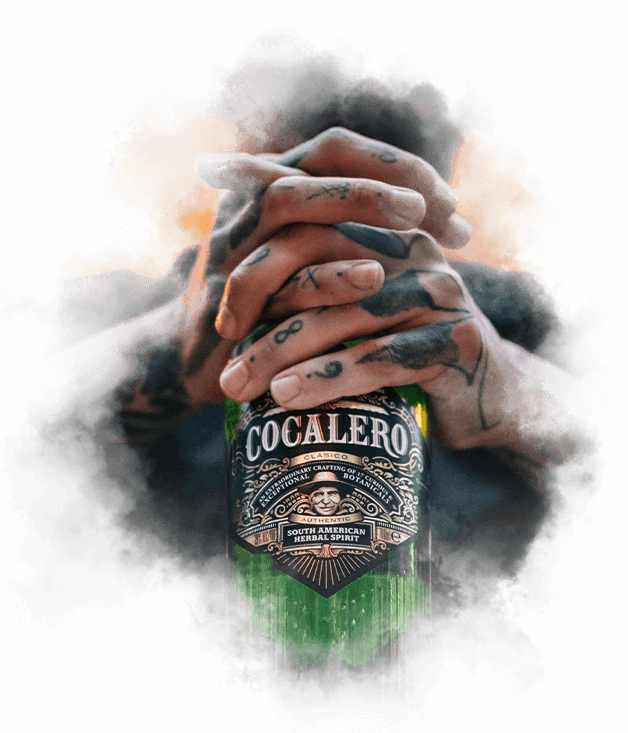 The Prophecy inspires us to attempt to balance the fast-paced world of the Eagle with the majesty of nature embodied by the Condor.
As part of our effort to live The Prophecy we are proud to sponsor Rainforest Trust. By fighting to conserve the threatened eastern Andes we can help to protect the hundreds of endangered species of plants and animals that inhabit the richest ecosystem on earth.
Learn more at
rainforesttrust.org
We use a specialised steam distillation process pioneered by the perfume industry to extract the complex flavours and essential oils from the delicate botanicals.